Testimonials
These reviews make me blush, and I could not do my job the way I do it without the graceful attentiveness of my students. Having a student who actually learns is a precious thing. It is a deep honor to be able to teach every one of you.
"By far the most impactful tutor I have ever had. Very patient and diligent, able to work through complex problems in a very clear step by step manor. I've learned as much from his tutoring as I have from his work ethic." Max A., Toronto, Ontario; University Computer Science student; web development tutoring
"It was really helpful as always. James, you are the best! Thank you so much for everything. I am looking forward to seeing you soon." Passang L., New York, NY; Senior High School student and science tutor; writing tutoring and college admission essay preparation
"James has been an outstanding tutor. He has been invaluable for helping me keep organized and on track for writing a coherent paper on a complicated topic. I would recommend his services without reservation." Daniel S., BSN, RN, CCRN, Medical Surgical ICU, NC; Post-Graduate student in Nursing Anaesthesiology; advanced medical research and research publication project management for peer-reviewed journal article
"Excellent tutor with a true passion for programming and a great desire to help students learn. Could not recommend James more." Anonymous Reviewer, Web Development Programming Tutoring
"Awesome instructor ... explained everything very well and answered all my questions. I had an enjoyable time learning from this instructor." Zach C., Technical College student, Mitchell, SD
"James is excellent! I cannot say enough good things about him. He takes time to thoroughly explain everything in detail. Truly a dedicated professional!" Anonymous Reviewer
"What an awesome teacher and incredible person!" Ben H., University of Michigan School of Information, Ann Arbor: Master of Health Informatics student – tutoring in advanced content management
"An amazing and ENTHUSIASTIC tutor!!! 100% best tutor I've had." Anonymous Reviewer
"James is an amazing tutor. His wealth of knowledge is unmatched and only comparable to his true compassion for learning and teaching. James has the ability to connect topics creating a well rounded tutoring experience." Kat Z., University Design student in PA
Reviews source: My students with two major online tutoring companies I work for. Authentication of reviews / url link available on request. More highly positve reviews on request; last count: 50 total written reviews, 87 positive evaluations total. Two critical evaluations.
About Mr. Coder
James Coder took his first steps in programming back when the very first home computers came to market. He has been a full-stack PHP web developer for more than 18 years.
He also has decades of experience in research on the mind, experience, and how people learn.
His teaching style stresses long-term working memory and freedom from learning anxiety. It has been very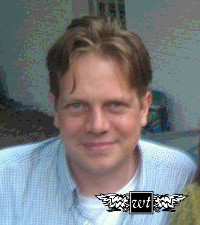 helpful with his students, as the many positive reviews indicate. There is more information available about his teaching method at Writeanoia.com, his Writing tutoring site, which has a generally more serious tone than this one. You can also read more about his experience and academic credentials there.
James teaches PHP well through advanced, object-oriented code, refactoring, and other such topics.
James does extremely well with beginners, and can work well with students up through highly advanced courses in most areas having to do with HTML, CSS, and PHP.
James is NOT a front-end developer, so for highly advanced javascript classes or work needing assistance with Angular or React, you might do best with a tutor who is a front-end developer, rather than a full-stack developer.
James is NOT a back-end developer, so for highly advanced issues having to do with SQL table locking, advanced prepared statements, or middle-to-advanced topics on database normalization, you would probably do better with a back-end developer or database specialist.
My technique is so good I have had one student beg me to learn a wholly different computing language, thinking that after just a few hours looking at it, I would be better than the other tutors he had encountered.
Sadly, it seems like there are a LOT of people in IT education who need a lot of help becoming better educators! The stories I hear from my students are very sad. However, there is no substitute for expertise. I really can not pretend to be a front-end developer, a javascript expert, or a database expert, because I am not.
I am networking and trying to find good tutors for referrals, but this is not easy and is taking time.
Fluffy stuff: James likes sunshine and cats.